Raves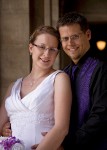 Jake & Melissa
The images turned out wonderful and we love our album. But most importantly, your experience was very helpful; you gave us some ideas for our special day that we wouldn't have thought of. Thanks for all you did for us!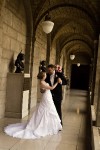 Zach & Abby
"I love you guys! You were SPECTACULAR at our wedding. You did a great job of helping us plan everything and keeping things on track, yet flexible at the same time! The photographs look fantastic, and very original. Gina handled me very well. Thanks for all the work you did!"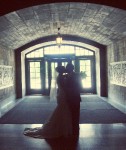 Sol & Kendra
"Our album is PERFECT, even better than expected! I can't stop looking at it! I love all the unique images that you created for us. But it's not just the photographs, you are wonderful people, and so personal. You took the time to get to really know us, as well as our families and friends. We never doubted choosing you for a second; we're so happy with our decision! Love you guys!!"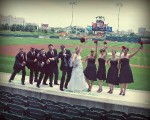 Michael & Jessica
"The wedding planning help you have was incredible. It was a great feeling knowing Chad and Gina have it under control. That really freed us up to enjoy time with our closest friends and family. Everything went so smoothly thanks to you both and we're thrilled with the gorgeous photographs." -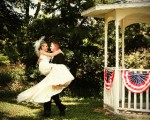 Kyle & Emily
"We tell our friends to invest in a great photographer. 'You get what your pay for' is especially true in wedding photography. Chad and Gina created such amazing photographs of our wedding! We are so thrilled and will never regret investing a little more to get exceptional results!" -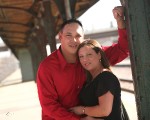 Matthew and Andrea
"Our album is amazing! The images are so sharp and the colors are so dynamic. We were pleased with the professional quality of the digital layout; but when we saw the finished album, we were shocked; it was EVEN BETTER! It's so fabulous I could just cry tears of joy. I'm running out of ways to say 'awesome'."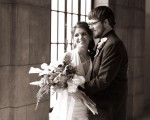 Adam & Sara
"We love all the images you created from our wedding day, such a wide variety. I loved having you at the salon to begin our day. Adam and I especially appreciate taking the time to photograph our friends at the reception."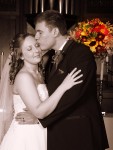 Nick & Shawna
"We had such a blast! You did a great job at helping us to relax and enjoy our day. This made taking the photographs fun for us. We also loved how you worked so well together to make our wedding day awesome!"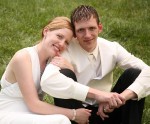 Eric & Jennifer
"Chad and Gina, Thank you for taking the time to learn the names of our wedding party and families. That really meant so much to us. We were in a friend's wedding recently and the photographer didn't even ask our names while he was ordering people around, saying 'You move here...' - really impersonal. Our experience with you was SO MUCH BETTER!"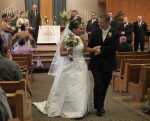 Cheston & Evamarie
"The greatest thing about working with Chad and Gina is that it is like being with friends - we never felt like we were just clients." "I want to thank you so much for such a gorgeous look at the wedding of my daughter's dreams. You did such an outstanding job, words cannot fully express. You captured beautifully the feelings between this young couple, that will live on forever with your photographs." - Teena (Mother of the bride)